There are few better examples of the benefits of group purchasing power than The London Chamber of Commerce's affinity programs – discounts from providers of key business services, including merchant services, payroll and group insurance. Through Chamber membership, small and new businesses especially can take advantage of programs they couldn't afford on their own.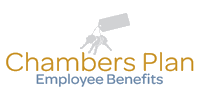 If you're taking care of your business, who's taking care of you?  Chambers Plan is the #1 employee benefits plan for Canadian small businesses, and it's offered as an exclusive benefit for our chamber members.
The Chambers Plan is the simple, stable, smart choice for business; combining accessibility, flexibility and the stability of pooled benefits. Firms choose the Chambers Plan year after year because it offers unsurpassed value and customer service.
The Chambers Plan – it's for your benefit.

The London Chamber's Esso and Mobil Business Fleet Card Program, means that you and your team can enjoy a 3.5¢ per litre* discount on every fuel purchase at Canada's largest retail fuel network of over 2,000 Esso and Mobil stations.
For more information, please review our FAQ page or call 1-800-835-4601.

As a member of your local chamber of commerce or board of trade, you are entitled to even greater value when you choose the Purolator network; with volume discounts starting at 25% on Purolator Express® and Purolator Ground® services.

Paystone is the preferred provider of merchant services for the London Chamber of Commerce and offers preferential rates for electronic processing.
Paystone will match you with a solution that will help lower your operational costs and enhance your customer experience.
Paystone offers:
Real time reporting - Powerful reporting tools that help you analyze trends for your business.
Bank of choice - Deposit all your card transactions securely to your bank of choice.
Industry leading tech - Providing the latest hardware that meets the highest level of security.
Paystone offers the perfect solutions for your business so you can grow your customer base and encourage repeat visits.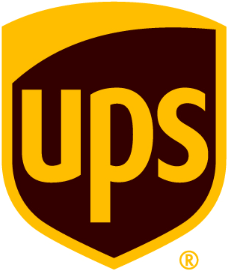 Time is money. That's why our UPS Member Benefit Program makes it easy and fast for you and your members to enroll and create, track and manage shipments online. Here's the deal. Chamber members will receive:
40% off all small package shipments including imports to Canada,
30% off brokerage entry preparations fees
At least 75% off freight shipments over 150 lb.
In addition, you'll get free pickup and UPS On-Call Pickup®, so you can ship from the comfort of your office or home. You can also take advantage of free UPS Access Point® locations within Canada if you're out on the road. You and your members can receive these discounts even if you already have a UPS account. It's free to sign up and there are no minimum shipping requirements.
To enroll and start saving, visit www.membersbenefitprogram.com/ccc/ or call 1-800-MEMBERS (1-800-636-2377).

Sign-up for an account today and you'll be able to take advantage of the purchasing power that we have partnered with the Chamber of Commerce to offer.
Save on average up to 25% off competitor pricing. Get preferred pricing on select categories including coffee & tech accessories. Plus SAVE OVER 30% on paper.
To sign up for this benefit click here

Rogers welcomes the Canadian Chamber of Commerce and its members to the Rogers Business Service Association Program. Managed by Vesta Networks, Rogers Business Service's channel partner, the Association Program offers special offers to save you time and money.

The London Chamber of Commerce and the Canadian Chamber of Commerce are excited to share with you the news of a new insurance partnership with CAA Insurance Company.
CAA Insurance was chosen because of their focus on delivering value, outstanding claims service, loyalty discounts and trusted brand presence.
With CAA Insurance, our London Chamber members will now enjoy a group discount of 5% on both auto and home insurance. In addition to the Chamber Group Discount, if you are a CAA Member* you may qualify for an additional discount of up to 20% on auto insurance and 10% on property.
Simply bundling your auto and home insurance will not only provide extra savings, but you will also receive Complimentary CAA Tire Coverage, plus CAA Legal Coverage.
You may not be thinking about your auto insurance, but what better time than now to do a policy review!
Call CAA Insurance toll free at 1-833-389-8517 Monday to Friday from 9:00 am - 5:00 pm.