Sponsorship Opportunities
The London Chamber of Commerce has a broad array of sponsorship opportunities to suit your business style. With the vast number of special events, programs and networking opportunities hosted each year, you can choose any format or any amount that fits your budget.
Sponsorship opportunities range from financial contributions to donation of space, time, expertise, service and/or physical items. In-kind partnerships in particular provide a distinct opportunity to showcase member firms services and products.
Chamber programming throughout the year provides many popular and pragmatic sponsorship opportunities for the membership, and member firms have the opportunity to link their names to a variety of events and purposes.
Connections Newsletter Advertising
Enhance your brand name and advertise with us! An ad in the Connections bi-weekly email newsletter is your chance to advertise directly to all Chamber members. Engage with over 2,400 e-newsletter subscribers by sharing discounts, advertising your product/service or announce an upcoming event.
Contact our Director of Business Development, Elise Nagel for more information. We look forward to helping you build brand awareness for your business.
Custom created ad by your company
Ad specifications and dimensions:
165 pixels wide x 267 pixels high
$600 + HST - 13 distributions/26 weeks
$1000 + HST - 26 distributions/52 weeks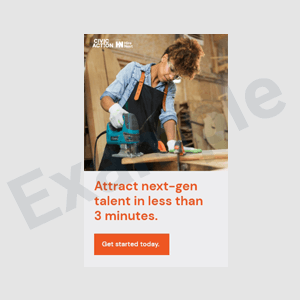 Custom created banner ad by your company
It is our policy to only allow one banner ad per newsletter.
Ad specifications and dimensions:
600  pixels wide x 200 pixels high
$250 + HST for one insertion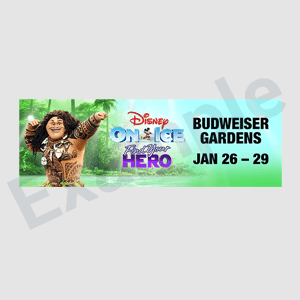 Custom content article
It is our policy to only allow one piece of custom content per newsletter.
Ad specifications and dimensions:
Maximum of 200 words
Includes one photo and one link
$250 + HST - 1 issue
$450 + HST - 2 issues
$1200 + HST - 6 issues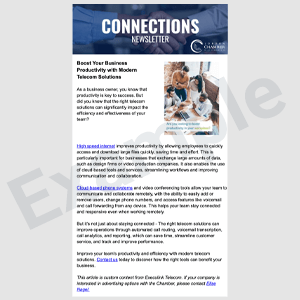 Dedicated Custom Content Newsblast
This is an opportunity to have a dedicated newsblast highlighting your business circulated to our mailing list.
Ad specifications and dimensions:
Maximum of
$2500 + HST for one issue
It is our policy to have no more than 2 dedicated custom content newsblasts per month.